Maintenance
Included in each standard service call are the following:
• Overall inspection of aquarium
• Water change
• Glass cleaning – inside and out
• Gravel cleaning
• Filtration media replacement
• Water quality testing
• Diagnostic report
Upon completion of each service call, a diagnostic report will be provided outlining pH, salinity and ammonia levels, temperature, condition of filtration media and equipment, fish health along with any other significant information.
Other services offered include:
• Tank relocation
• Short term leasing
• Temporary fish boarding
Mas Aquatics prides itself on the ability to co-ordinate, understand and respond to the needs of its clients in a professional and timely manner. Our fully insured technicians are knowledgeable, reliable and conduct themselves in a professional manner.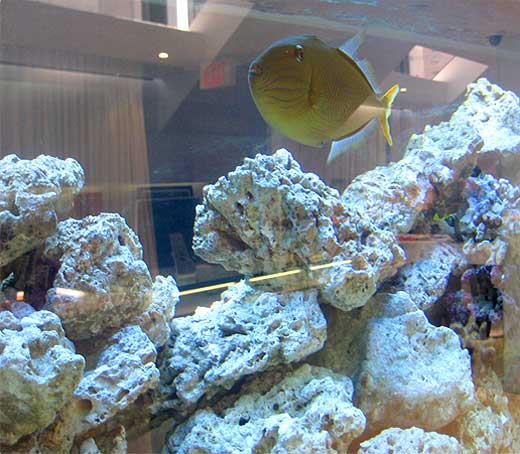 A beautiful trigger swims pleasantly in an immaculate tank