April's SPECIAL
72 Gallon Bow Front
A complete filtration system - just add water
Intake venturi protein skimmer
Surface-skimming overflow
Built in freshwater top-off system
Biological, mechanical and chemical filtration
Dedicated heater section with constant level water flow
Flexible return nozzle with dual outlets
Fish Ready!!!
Was $2200.99
Now $1499.99
Includes:
FREE Delivery
FREE Set-up
1 month FREE Maintenance Service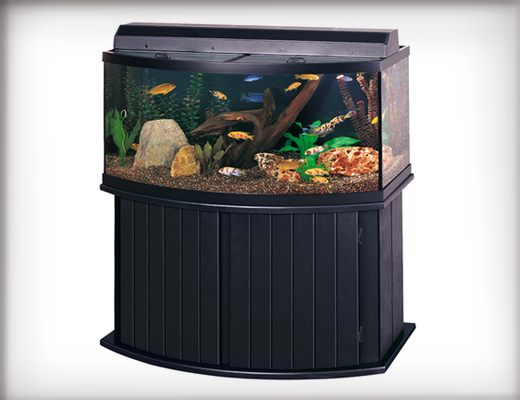 The Aqueon bow fronts add dimension and contemporary style to the standard aquarium. A curved tempered front glass panel provides a dramatic viewing area and "Black Seal" silicone adds stylish appeal to your fresh or saltwater setup.